Real Madrid vs Valencia 2010: 2-0 – Cristiano Ronaldo Scores
Mario | Dec 04, 2010 | Comments 1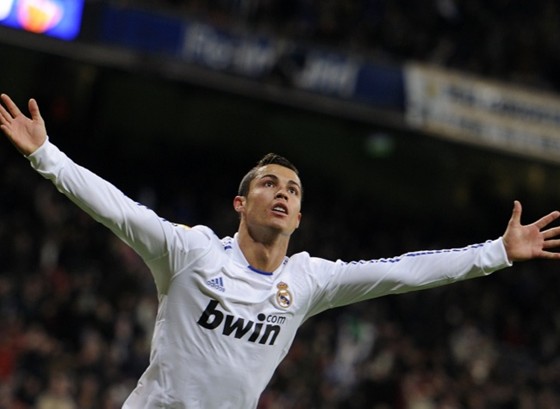 Cristiano Ronaldo scored two goals for Real Madrid against Valencia (2-0) on Saturday. The Merengue team is now two points behind Lionel Messi's FC Barcelona.
Lats week's humiliating defeat in the Clasico (0-5) seems forgotten. Ronaldo is the lead scorer in the Spanish Liga with 16 units.
Higuain injured, Jose Mourinho still chose to start the game without French striker Benzema. Mourinho's team, started slowly before reaching cruising speed at the end of the first half of the game.
In fact Cristiano Ronaldo scored his first goal of the night, seconds before the break at the conclusion of a cross by Mesut Özil.
The dismiss of Albelda (2nd yellow card for a questionable hand on a pass from L. Diarra, 65th) has accelerated things for Madrid, that exploited this advantage via Ronaldo on a service of Özil again (73rd).
On Madrid side, the message is clear: the disappointing 2010 Clasico belongs to the past.
Filed Under: Liga
Related News
Comments (1)