Mexico vs France World Cup 2010
Jerry Reth | Jun 17, 2010 | Comments 1
Mexico vs France World Cup 2010 – The French team is close to being eliminated after losing 2-0 to Mexico in the 2010 World Cup match. Both teams are very good, but France has received criticism early in the tournament for rewarding their players even when they decided to put them up in fancy five star hotels and resorts. The team was hoping to turn themselves around and secure a victory in the face of the criticism, but were unable to do so against the Mexican team.
Both teams showed that they were solid throughout the first half of the game, but Mexico showed why they were the superior squad in the second half o the match. They secured the victory, after France was unable to capitalize on a plethora of opportunities and mis-cues that were presented to them throughout the game. This game, unlike many so far in the World Cup, was exciting despite that fact that France was unable to score. The play was inspired, and France looked bright early in the match.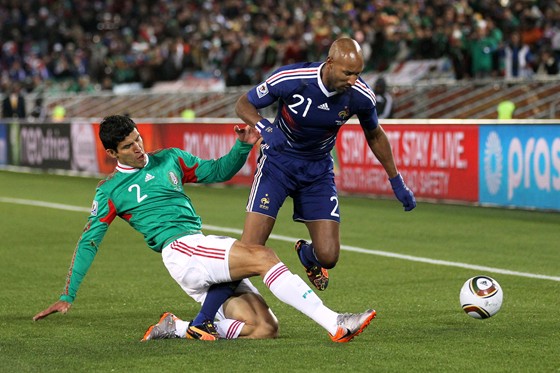 By the end of the game it became clear that the Mexican defense was simply too much for France to handle, as they were never able to place the ball between the posts. Mexico, on the other hand, did not have as many chances to score as France, but was able to capitalize on two of their chances they were given, which was enough for the victory. It was clear the team that took advantage of the opportunities that were given to them came out on top here. Mexico was awarded three points in the victory, and France was awarded zero in their loss.
Filed Under: World Cup
Related News
Comments (1)