World Cup 2010 Winner?
Terry Reth | Jun 30, 2010 | Comments 2
World Cup 2010 Winner? – Some are suggesting that Spain is going to take their streak all the way to the end. Their win over Portugal highlighted their skills and has given them the confidence to overcome the challenges ahead of them. Xavi has full belief that they will accomplish their goal and many are backing up his predictions. The man of the match after their very impressive game against Portugal in Cape Town left was given to none other than the Barcelona midfielder. They won by just 1 score in the World Cup second-round. Spain was undoubtedly the dominate team for the entire match but there were numerous occasions where the situation became very frustrating as Portugal had ample opportunity to score a point. However, Spain was able to hold in there until the end of the game.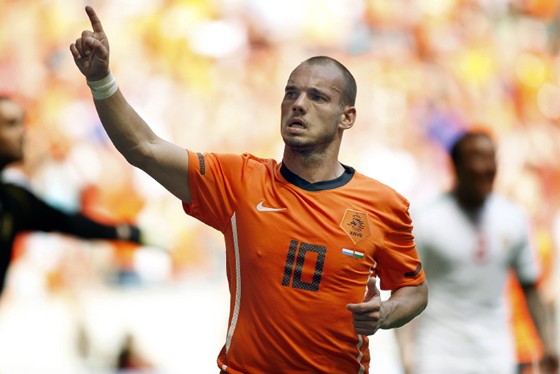 Xavi released many comments about the game stating, "We played a great game, it was a great collective effort. We maintained possession and we wanted to play our style of football. Portugal basically gave us the ball. They tried to regain possession for counter-attacks but we dealt with it. We really enjoyed our football. It was the best match we've played in this World Cup so far. We controlled the ball in both halves but maybe attacked more in the second. We scored the goal and then we could enjoy it more. Basically, tonight, Spain was better than Portugal."
David Villa's goal was able to capture the entire round and accomplish a win during the match. The performance of the team was the overall deciding factor in the win. They controlled the ball, stayed alive and kept their defense locked down. When David scored the goal the entire team was ecstatic. It was enough to carry them to victory.
So which team do you think will win The 2010 World Cup?
The Netherlands, Brazil, Spain, Argentina, Paraguay or Ghana?
Filed Under: News
Related News
Comments (2)